news & articles
Contact Us And Ask About Our Economical Payment Plans For Small Businesses!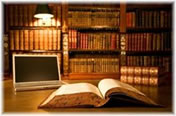 Stay abreast with news items involving the law by subcribing to the free E-Mail Newsletter that we periodically send out to our clients and other interested parties.
You may subscribe to our free E-Mail Newsletter by providing your name and e-mail address in the blue box to the right entitled "Free E-Mail Newsletter".
Our E-Mail Newsletter is free of any advertising, and you may elect to unsubcribe at anytime.
---
For additional periodic information from us on items involving the law, please select an option below:
Featured Articles:
Click here to send us to see our Featured Articles online.
Newslash:
Click here to see our Newsflash items online.
Our Blog:
Click here to see Our Blog online.